Hazles Cross Farm Nursery

Helleborus thibetanus
Possibly the most beautiful of the species in terms of their delicacy of foliage and flower. Almost like crushed silk shot through with reddish veins the flowers of the "red form" are exquisite. There is also a pale pink and almost white form.
Originating in China this species was largely unknown until the 1990's.
It has been fully hardy here down to - 27C but doesn't like too much wet during its late summer to winter dormancy. Slow to develop to flowering size from seed it is not freely available.
Protect from slugs and snails the foliage is not leathery like other hellebores.
Once established it forms large clumps.
Helleborus vesicarius
A stunning plant but one I'm afraid only for the collector and connoisseur as it is summer dormant and any wetness will cause it to rot. It's home is Turkey where it has baking hot summers and cold winters with only a little rainfall.
Fully frost hardy.
Grow indoors or under a glasshouse/polytunnel where rainfall can be kept off whilst dormant. Water whilst actively growing.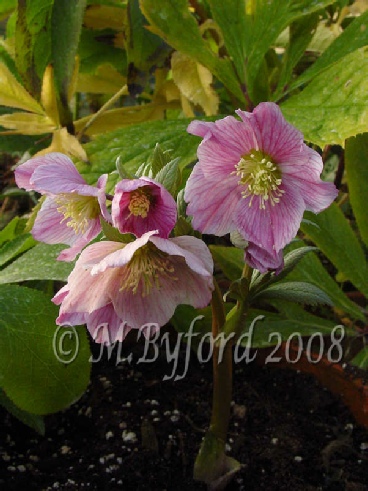 Helleborus torquatus
The most variable and possibly the most beautiful of the European hellebores.
It can be green, veined, spotted, purple, black, single or double. The leaves are usually quite fine and heavily divided.
To my mind the best possible garden plant. But you'll want more than one to experience the range of forms available.
Fully hardy - not too wet in autumn and winter for best results.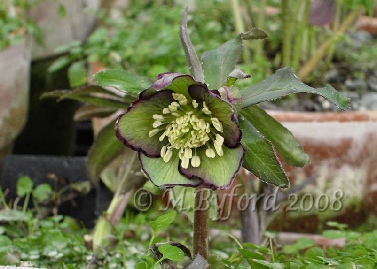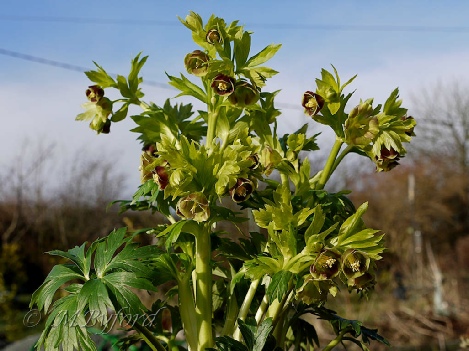 Helleborus viridis
A green flowered plant with dentate leaves. Sometimes the flowers have small red centres. Fully hardy but doesn't like winter wet.